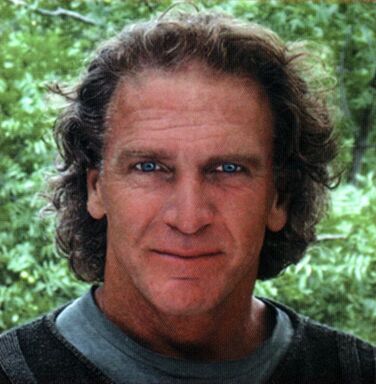 FROM THE BACK COVER:
This book contains all of the basic dietary information that has helped thousands of people improve their health and reverse disease. Indeed, it has proved to be a recipe to achieve living without disease.
Most of us crave and hunger for what is not good for us. This book resolves that conflict with recipes that have created better health and reversed diseases for varying appetites among thousands of people. Meals we can prepare in minutes; the ultimate fast food.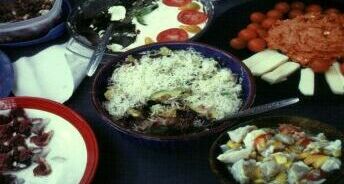 From a terminal cancer survivor, now leading nutritionist, learn how to live without disease naturally. Aajonus, who had eight "incurable" diseases, including developmental autism, diabetes, psoriasis, bursitis, and angina, was diagnosed with stomach, blood and bone cancers at age 20. He outlives his medical death-sentence by 34 years, enjoying excellent health, clarity and energy with his Primal Diet (TM).
CONTENTS:
Volume One
What's To Discuss? Let's Eat!
1. Are We Safe?
How I Discovered What Health Is
2. Origin of Disease
3. How Much Toxicity Does It Take To Develop Disease And How Do We Reverse It?
4. Journey To Optimal Health
5. Man's Dietary Origin; Humans Lived Without Disease
6. Can We Digest Cooked And Processed Food? Can We Digest Raw Food?
7. Should We Worry About Bacteria?
8. What's Healthiest To Eat, And What's Not? Sleep And Healing Bowel Movements
Volume Two
The Recipe For Healthy Living and Optimal Recipes
9. Delicious Is In The Palate Of The Masticator
10. The Best Health-Giving Raw Food
11. FOOD-COMBINING For Proper Digestion And Assimilation
12. An Optimal Diet
    * The Recipe For Removing Deep-Tissue Toxicity
    * General Daily Eating Schedule Recommendations #1
    * General Daily Eating Schedule Recommendations #2
    * Weight-Loss Diet
    * Traveling on the Primal Diet ™
    * Baby Food/Infant Formula
13. To Eat Or Not To Eat Spices And Oils?
14. Health-Giving Recipes!
    * Necessary Equipment
    * Blenderizing The Easy Way
    * Making Raw Milk Into Raw Kefir
    * How To Juice Vegetables And Store Them For 3 Days To Maintain Nutrients
    * Making Coconut Cream
    * Marinating Meats In Lemon Or Lime Juices
    * Making Raw Butter From Raw Cream
    * Baby Food
    * Beverages
    * Cottage Cheese
    * Meat Meals
    * Preparing Meat Dishes
    * Meat Sauces
    * Red Meat Meals
    * White Meat Meals - Fowl
    * Power Drinks
    * Seafood/Fish Sauces
    * White Meat Meals - Seafood/Fish
    * Soup
    * Starch Substitutes
    * Sweet Meals
    * Ice Cream
    * Cream Sickles
    * Pies
    * Salad
    * Pickles, Pickled Peppers & Ginger
15. Remedies and Natural Topical Beauty Recipes
Volume Three
The Science Of Living Healthfully
16. Our Digestive Abilities
17. What Does Cooking Do To Nutrients In Food?
18. Other Forms of Nutrient Destruction
19. Is The High-Cholesterol Problem A Myth?
20. Should I Take Supplements To Replace Missing Nutrients? Why Do Supplements Seem To Work
Volume Four
Health Or Disease?
21. Origins of Modern Medicine
22. Modern Medicine
23. Discovering How To Live Disease-Free
24. Dawning Of Disease
25. Are Bacteria, Viruses and Parasites Dangerous to Humans?
26. Is Microbe Genocide A Rational Pursuit?
27. Then Why Are There So Many Reports About Bacterial Food-Poisoning?
28. Why The Hysteria Over Bacteria, Viruses and Parasites?
29. Follow The Money
30. Bacterial Summary: Does A Recipe For Optimal Health Include "Pathogens"?
31. Infant Safety, Health Benefits And Propagandized False Risks From Feeding Raw Milk, And The Harm Of Feeding Infants Pasteurized And Other Processed Milks
32. Losing Our Choices To Live Disease-Free; A Plea For Help
Index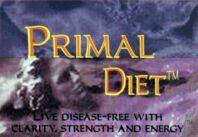 Regular Price: $29.95, Special This Month: $28.75 US. Spiral bound (lays flat for ease when preparing the recipes), 212 pages, 6" x 9" (15 cm x 23 cm).
Click here to order from our secure server . Once there, click on "Books by Many Authors."
[ Return to Catalog | We Want To Live | Jill's Raw Food Video | Home ]



Reach us at:



Mailing Address: Jon C. Fox, P.O. Box 2209, Nevada City, CA 95959

Telephone: (530) 478-1002